We close for half term on Thursday. Re-opening Monday 3 rd November.
Want advice on e -safety see our parents zone
Monday Y4 Tobacco Education Talk
Tuesday Y6 Alcohol Awareness Talk
Wednesday The Fire Service Assembly
Wednesday Learn to Ride a Bike Day.
Thursday Own Clothes Day—items for the Autumn Fayre.
Thursday Y6 at Liverpool Museum
School Closes for half term.
If you would like the school's weekly newsletter emailing to you simply visit the Parent Zone on the school website and leave your email address in the Newsletter Subscription section
Learn to ride day! A great success.
More days to follow.
A big thank you to our parent helpers and of course our wonderful children .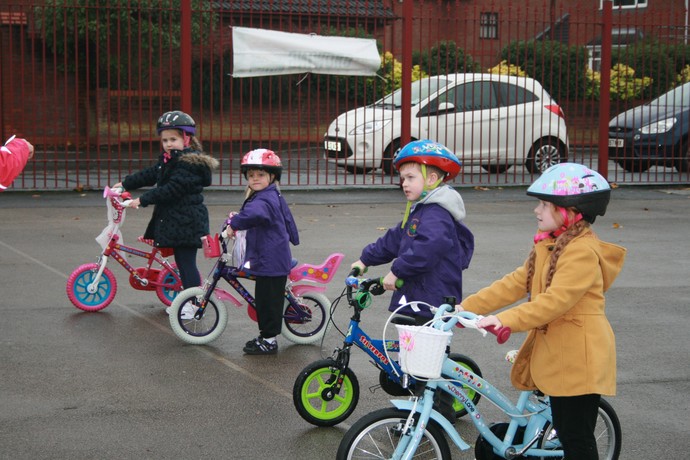 Stars of The Week
Returns after half term