Last week for after school clubs....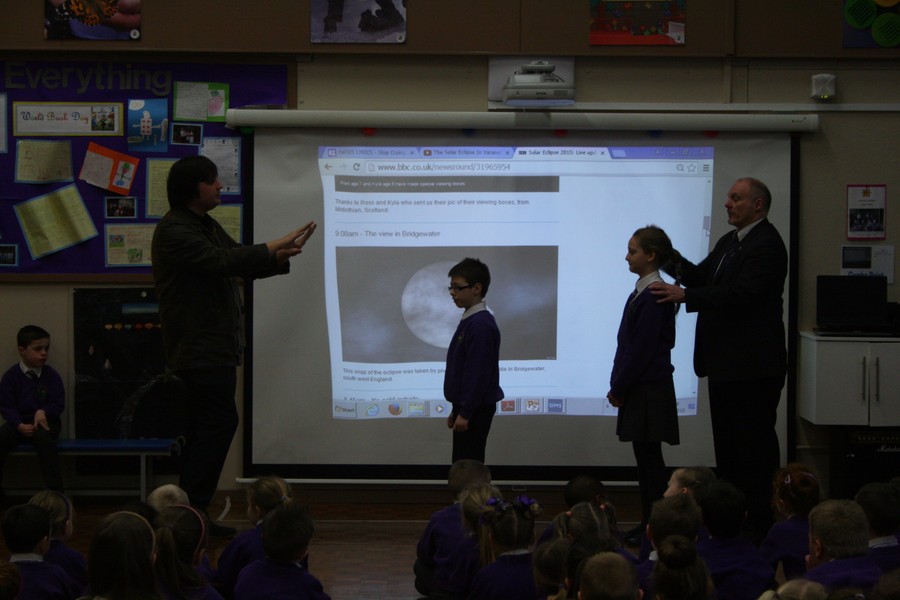 During Friday morning assembly Mr Coates with help from Mr Greenall and two children explain what happens during a solar eclipse. The whole school watched the eclipse via the live BBC coverage.
Tuesday 24th Year 2 class trip to Chester Zoo.
Wednesday 25th BLING your bike.
Thursday 26th Y2 Class Assembly

New Archived video page - enjoy them again !
Term dates for 2015 - 2016 can now be found on the Term Dates page.
End of Year Expectations for each year group are now available on the curriculum page
If you would like the school's weekly newsletter emailing to you simply visit the Parent Zone on the school website and leave your email address in the Newsletter Subscription section